ORDER EARLY - WE SELL OUT QUICKLY

Lg Loaf - $25.99
Round - $35.99
Lg. Round - $56.99 SPECIAL ORDER ONLY - Call for Availablity
The finest Christmas Fruit Cake in America is a bold claim. But Wassi's has the perfect balance of fruit, nuts and buttery rich batter. Each Fruit Cake is full of sweet cherries, pineapple, pecans, English walnuts and other fruits. A whopping 76% fruits and nuts! Each fruit cake is soaked in 100% proof Rum & Brandies. Bathed every week from Thanksgiving until Christmas. Order yours today . Limited Availability - Order by Thanksgiving, ready for pickup week of Christmas.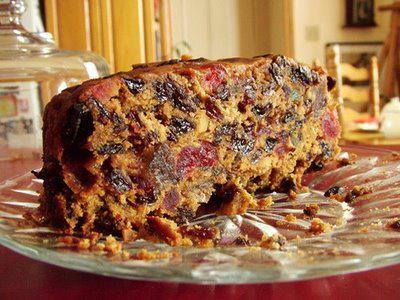 PLEASE NOTE: IF YOU ORDER ON LINE, YOU MUST PICK UP IN THE STORE ON THE 21st, 22nd, 23rd and 24th (Tuesday,Wednesday,Thursday,Christmas Eve).

THESE WILL NOT BE SHIPPED
How To Slice Your Cake
Gentle, back-and-forth motions are most suitable for cutting into a fruit cake, as pushing down the blade is only going to crush the fruit in it and lead to a relatively smushed cake. This is also where the serrated edge comes in handy, as this will help you dig in and slice the cake quickly and easily, leaving you with your cake's shape still intact.
You will also need to make sure that the blade you are using is as clean as possible. Any food remains on the blade will cause it to catch onto the fruit or nuts in the cake, which can lead to crumbling if you are too forceful with it, and because of this, you are going to want to wipe the blade off every time you cut through it and into the cake.
When you are wiping the knife off, you should use a damp cloth, as this is going to be the best way to get into the knife and its serrated edges and get all of the remains of food off it, without leaving too much moisture on the knife to affect the cake.
By being meticulous with your cutting technique and by making sure that you are careful when you are cutting, you can feel confident knowing that your cake is going to come out perfectly and you will have wonderfully even slices that you can serve to family and friends during the holiday seasons.
Above all, you will want to take things smoothly and carefully. Being too forceful and too harsh with the knife will cause it to catch on to all the different additions to the cake, which can lead to it tearing and crumbling, which is the opposite of what you want to have happen.
Christmas Fruitcake