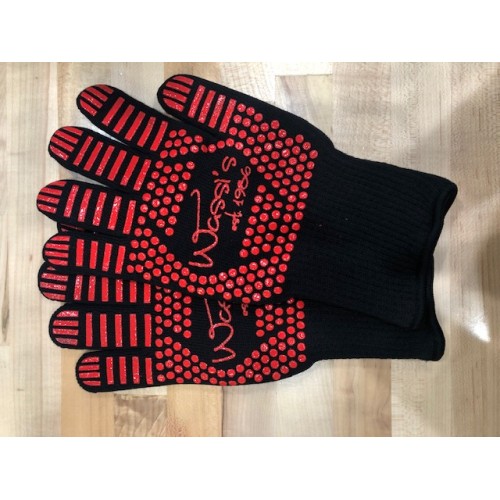 Wassi's gloves are designed to keep hands comfortable and protected when in contact with extremely hot surfaces and flames. Now you can move that plate setter or pizza stone without burning your hands. Wassi's Heat Gloves have a protection up to 930°F! They also feature a non-slip grip. They are also completely flexible for comfort and safety.

Warning DO NOT USE:
1. Liquids: These heat gloves do not protect against hot liquids or steam.
2. Do not use if gloves if they are wet or damp.
3. The heat gloves will extend the time you can handle hot things, but does not provide long-term protection.
Hi Temp Gloves