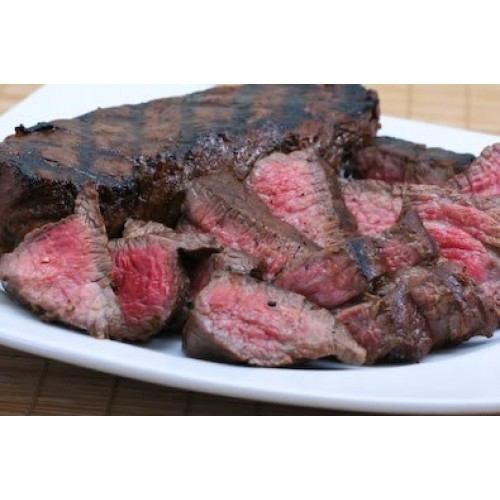 Call for pricing

(2lb avg) The Tri—Tip is a small triangular muscle cut from the Sirloin. As a roast, it may also be referred to as the Bottom Sirloin roast or the Triangle roast. CALL TO ORDER
Tri-tip, also known as triangle steak, comes from the bottom sirloin cut of beef. It is often ground up for hamburger meat, but in the 1950s, the tradition of grilling it began in Santa Maria, California.
It is a lower-cost cut of beef that is full of flavor because it has excellent marbling, but it can become tough if you overcook it. You really shouldn't cook it past medium or 150 F and 145 F is preferred.
Please contact us with any questions. We are always happy to help in any way.

Tri Tip