Pressed Roast Beef Melt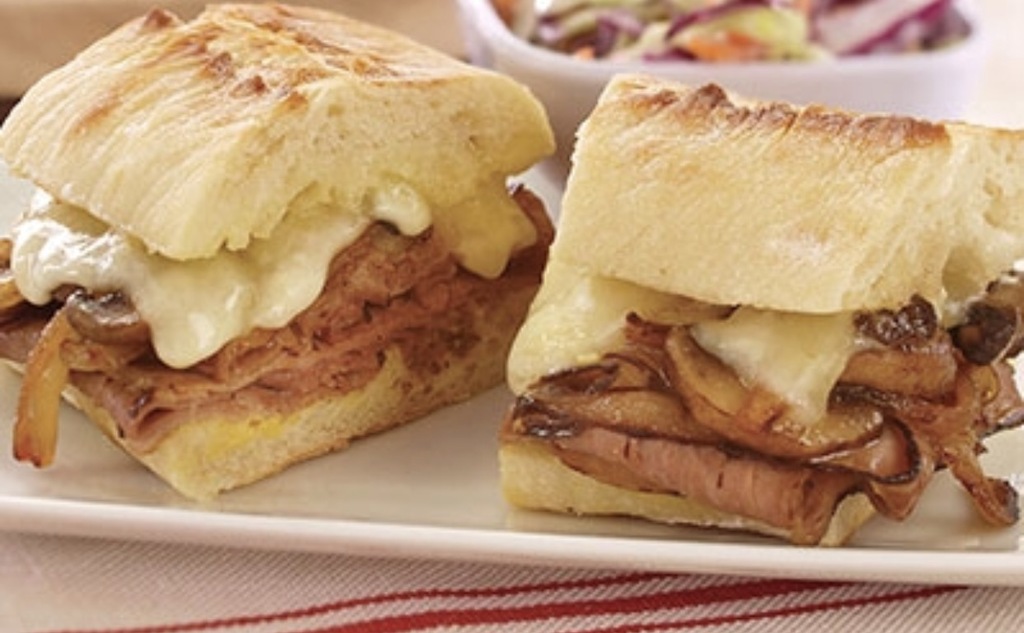 RiverWayMike
April 15, 2017
Wassi's Roast Beef Melt w/Wassi's Classic Steak Rub
Ingredients:
Cuban bread
Red onion sliced thin
Provalone cheese
Aioli sauce
Butter or oil
Assemble sandwich on cuban bread with Aioli, roast beef, thin sliced red onion, and cheese. Add butter or oil to heated cast iron griddle, place sandwich on griddle and then press with another piece of cast iron. Cook like a grilled cheese until browned on each side and cheese is melty. Slice and serve.
AIOLI SAUCE
1 cup of mayonaise
1 tbls lemon juice
1 tbls Southern Links Jalapeño Ranch Rub
Mix all ingredients together and refrigerate 1 hour to 1 week.